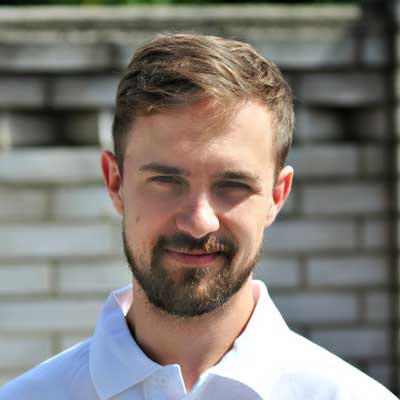 Konstantyn
CEO, Project Analyst
Is a part of our Team during 7 years, he knows everything about IT market. He always can be reached by phone or Skype, he is ready to work 24/7. Konstantyn is that type of person that can be at 3 places at one time; his ideal job is creating issues/tasks. He truly believes that our success is our clients` success, deadline is the best motivation for him. To tell in brief, Konstantyn is punctual, honest, cheerful, smart and beautiful men.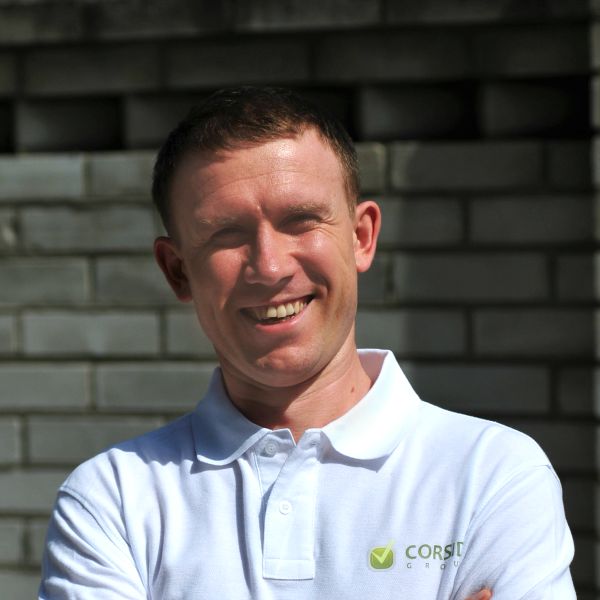 Anton K.
IT Coach, Tech Lead
10 years in Corside Group, one of the most serious among us. He is fan of investigation and design, is always motivated by interesting projects, so can stay at office overtime without food and sleep. Anton is ready and able to solve any IT problem. On weekends, he likes reading everything from Dostoyevsky and listening Dire Straits while cycling. He is full of energy, enthusiasm, and the courage to lead. Anton can eat 8 slices of pizza at one time and even able to code sever lines with tied up eyes.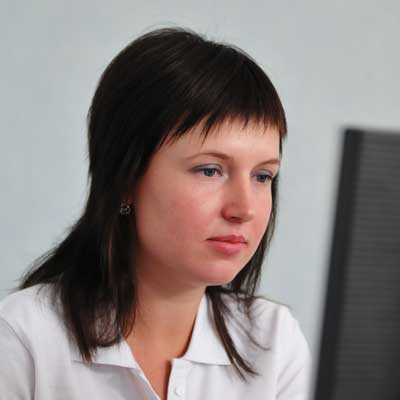 Anastasiia
Strategic Development Department
Is a part of Corside Group for 5 years. She enjoys being in office, because she is surrounds by friendly and smart people. Anastasiia always looking for those tasks, which add the additional value for customers business. She likes being together with her family, reading books together and dancing listening to Ukrainian rock. Anastasiia's favorite software is social networks, because she truly believes in theory of five handshakes.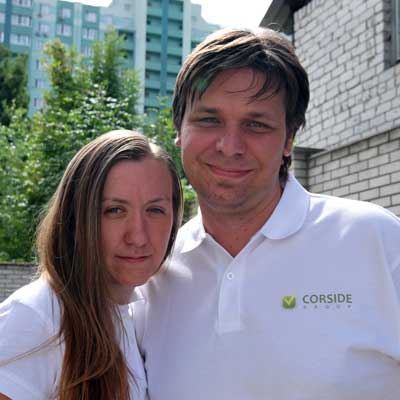 Inna and Alexander
C++ Database Developer Team
Alexander – Works for Corside Croup during 14 years. Among us, we call him "our Totem", because he stays with us during good and bad times. His best motivations are interesting and challenging tasks, the result of which is useful solutions. He enjoys developing high-load real time systems in a team of people with sparkling eyes. He is hard working, can stay at office several weeks without going home. Inna can be called the soul of a Company; she is the only girl among our developers. Inna is a part of our Team during 10 years. She always search something creative, something that shows, moves, talks, rides and communicates to real world (is up to date). Inna likes learning and practicing something new. She never stops searching for her dream. She is strong and romantic in one time, that is why she enjoys listening symphonic metal.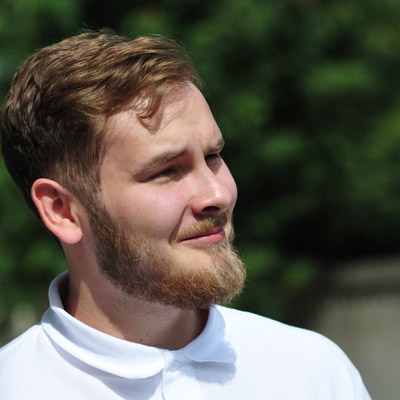 Iurii
Java Developer
Is one of the youngest in Corside Group Team, but very hardworking and perspective developer. He likes Interesting tasks and always tries to find an outstanding resolution of each problem. The main thing, which motivates him is self-planning of time management. Iurii is truly believe, that in some years he will become the Tech Lead on the project dealing with human-computer neurointerface . The most joyful moment in developer's life for Iurii is pizza, so he can eat it as much as can be supplied.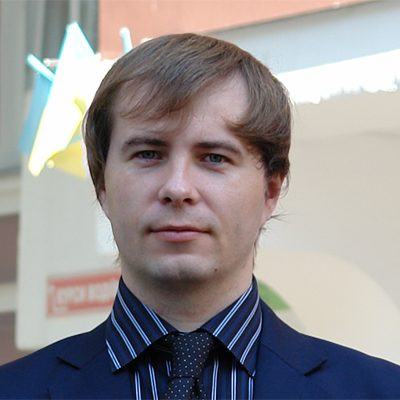 Vladimer
Frontend UI developer
One of the most serious and reliable among us. Works for IT during past 7 years. Vladimir has an experience of couching, so we can always ask him to help us in solving the hard task. The best motivators for him are to develop the abilities and enjoy good benefit, he is glad to any task, because is very hard-working. Vladimir is friendly, honest, self-controlled and unpretentious. He enjoys reading intellectual books, his favorite one is `Book of five rings` Miyamoto Musashi. He likes drinking beer with his colleagues during week-ends and immediately falls asleep while starting to code with tied up eyes.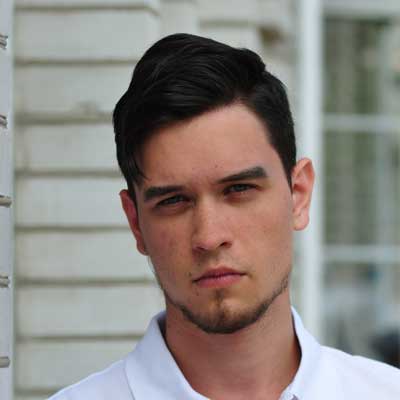 Ivan
Java Developer
Ivan is independent, inspired, insistent, flexible and communicative person. He likes to solve exciting and hard problems. His ideal work is creation of Artificial Intelligence. Ivan likes to play football with other guys from Corside team. His hobby is music and hi-tech. His favorite bands are Pink Floyd, Metallica and Tesseract. Ivan is that type of person, who can code with tied up eyes if there are the eyes of client.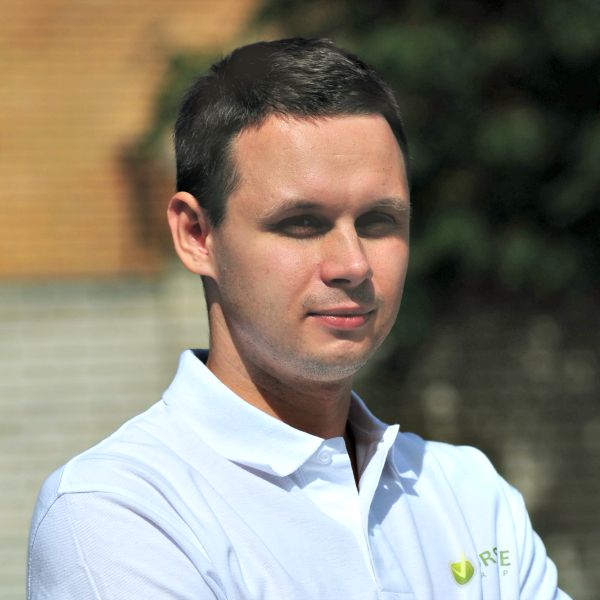 Konstantyn B.
Java Developer
Kostya is very enthusiastic and energetic person, that is why his moto is challenge of finishing the projects ahead of schedule. His ideal job is that gives Kostya the ability to learn new things, should be fast paced and challenging. He is always creative, confident, smart, outgoing and optimistic. Kostya likes travelling and reading The Lord of the Rings.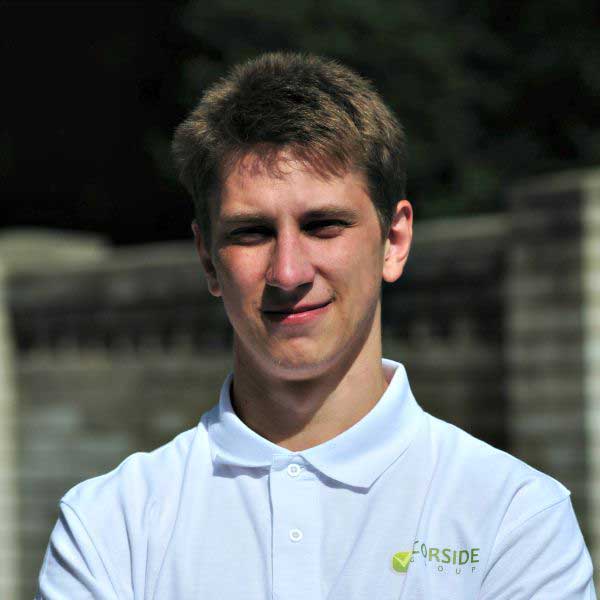 Pavel K.
Java Developer
Pavel is one the most funny developers among us, he always is in the center of every joke. He likes to read children books, his favorite one is ABC book. Moreover, his hobby is to sing children songs from Soviet cartoons. Pavel best motivation is Kalashnikov machine, favorite task is to fill google forms in.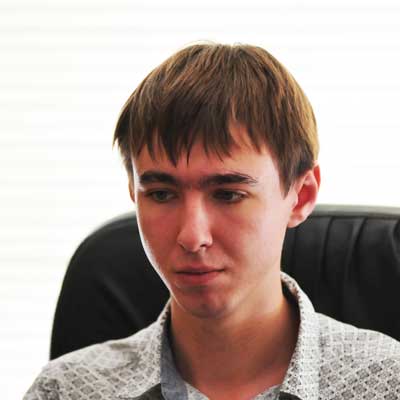 Oles
Java Developer
Oles likes interesting tasks, cozy conditions and corresponding reward, that why he works for Corside Group. He is diligent, hardworking, responsive, enterprising and positive-thinking. His ideal task is a task that doesn't contain routine work, but requires some application of logic. Oles always demonstrates integrity, respect, and teaming.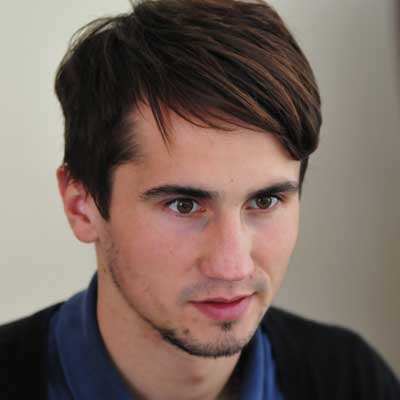 Vadym I.
Java, LifeRay Developer
Vadym's moto to do his best – is cheerful team, interested tasks, good salary, that is why he was chosen the Corside Group to be part of it. His best task is that one, that is provided with a good specification. Vadym is hard-working, optimistic, kind, ingenious, honest and responsible. He likes playing football and reading books of Paulo Coelho.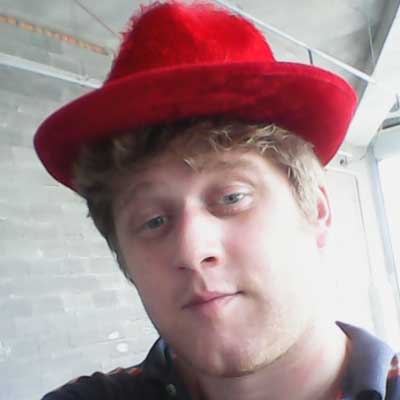 Andrey
Retail Services
Works for IT sphere during 5 years. He likes dynamic tasks. Andrey is highly motivated person, always ready to work hard; his moto is "higher, faster, and stronger". He says that there is no ideal work for him, because he always works well on any task. He loves football, music (especially Queen), books. He knows everything from Jack London.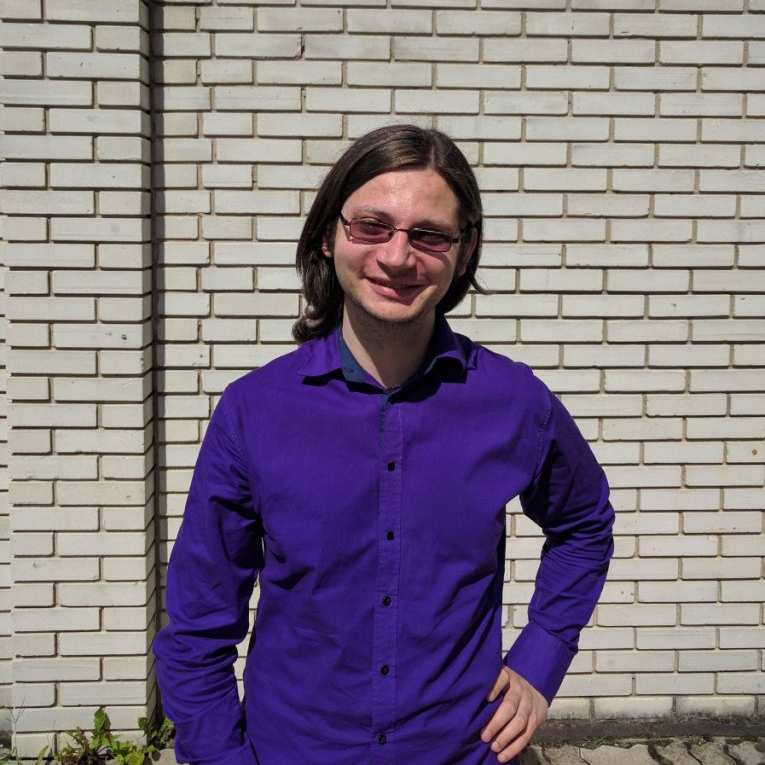 Adrey
Java Developer
"Keep calm and write code!" – says Andrey while coming to the office. The best motivator for him is challenge and of course ability to become better than he was yesterday, so he is always ready to work hard and investigate the task. Andrey has calm and gentle character that is why he likes listening to chill out and lounge music. Ideal task for him is one which gives him an ability to drive front- ender nuts. The best motivator for him to work overtime is pizza, so he always says `Give me an hour and I'll eat it entirely`. He has never tried to code with tied up eyes, but fund of blind debugging.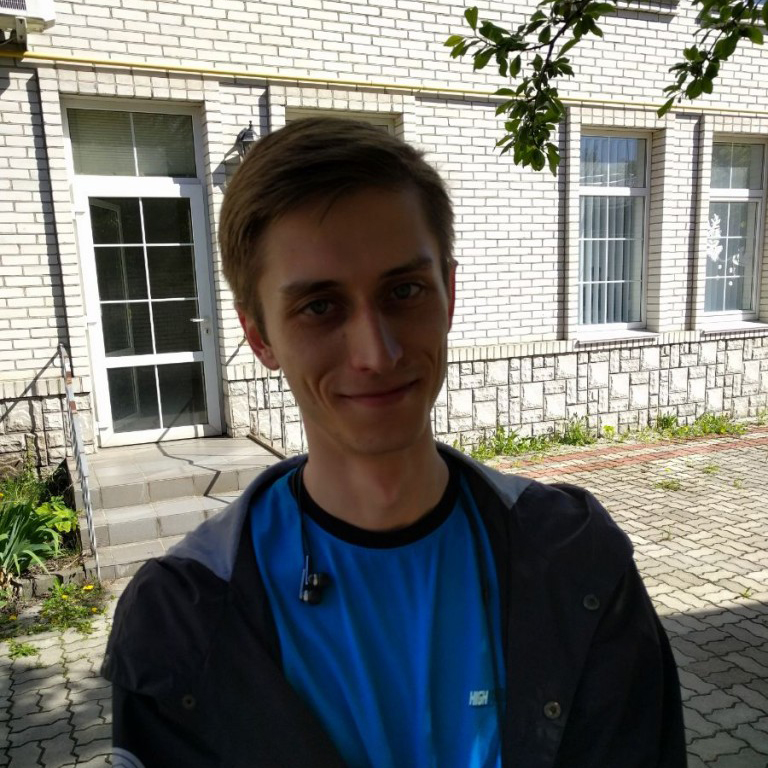 Nikolai
Frontend UI developer
Passionate, demanding, dedicated, loyal and secretive – it is all about him. He is fund of challenging tasks and always ready to work hard on solving just unbelievable problems. As he works as Front-end developer, his hobby is to driving designers mad and makes them do their job better. His favorite singer is Marilyn Manson. Nikolai likes to write code with tied up eyes, because his Team-lead never says anything about the quality or ability to run the code afterwards, huh?)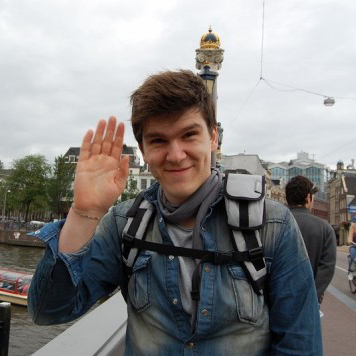 Ievgen
QA
Ievgen works for IT-sphere for 4 years. His best motivators are: strong team, interesting projects and fair salary, that is why he has chosen CorsideGroup, as a place of work. Ievgen says that he is communicable, analytical, perfectionist. He is a good team-player and very open-minded person. His main hobby is IT and everything related to, especially he likes QA in web projects. Ievgen is interested in cars, like to listen to the music, especially Sting. His favorite book is Jules Verne – "Twenty Thousand Leagues Under the Sea".