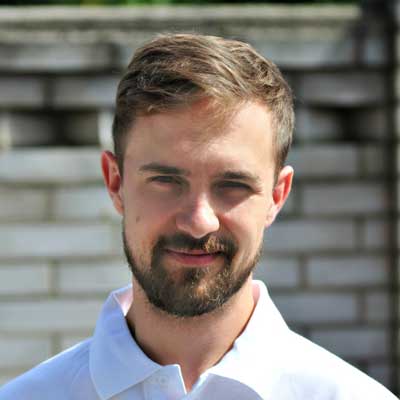 Konstantyn D.
CEO, Project Analyst
Is a part of our Team during 7 years, he knows everything about IT market. He always can be reached by phone or Skype, he is ready to work 24/7. Konstantyn is that type of person that can be at 3 places at one time; his ideal job is creating issues/tasks. He truly believes that our success is our clients` success, deadline is the best motivation for him. To tell in brief, Konstantyn is punctual, honest, cheerful, smart and beautiful men.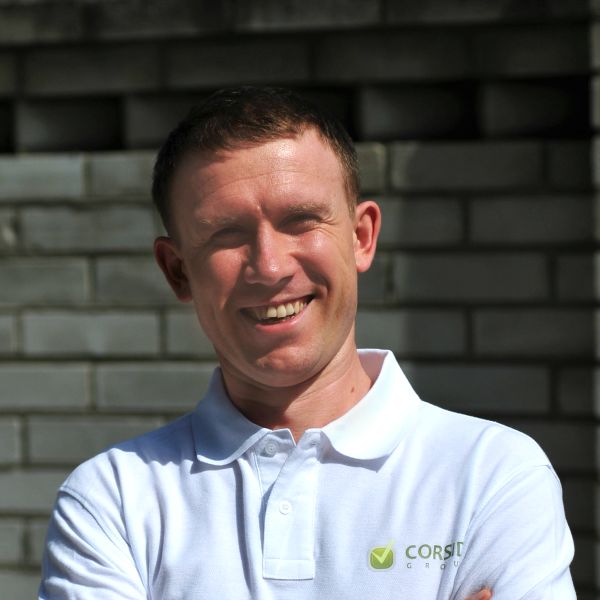 Anton K.
IT Coach, Tech Lead
10 years in Corside Group, one of the most serious among us. He is fan of investigation and design, is always motivated by interesting projects, so can stay at office overtime without food and sleep. Anton is ready and able to solve any IT problem. On weekends, he likes reading everything from Dostoyevsky and listening Dire Straits while cycling. He is full of energy, enthusiasm, and the courage to lead. Anton can eat 8 slices of pizza at one time and even able to code sever lines with tied up eyes.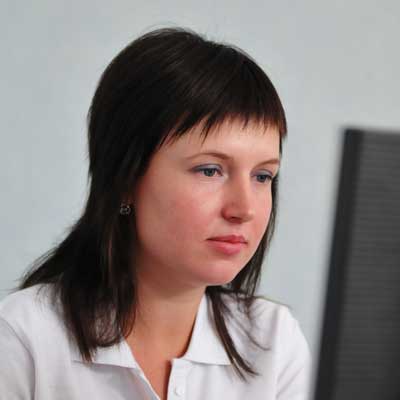 Anastasiia R.
Strategic Development Department
Is a part of Corside Group for 5 years. She enjoys being in office, because she is surrounds by friendly and smart people. Anastasiia always looking for those tasks, which add the additional value for customers business. She likes being together with her family, reading books together and dancing listening to Ukrainian rock. Anastasiia's favorite software is social networks, because she truly believes in theory of five handshakes.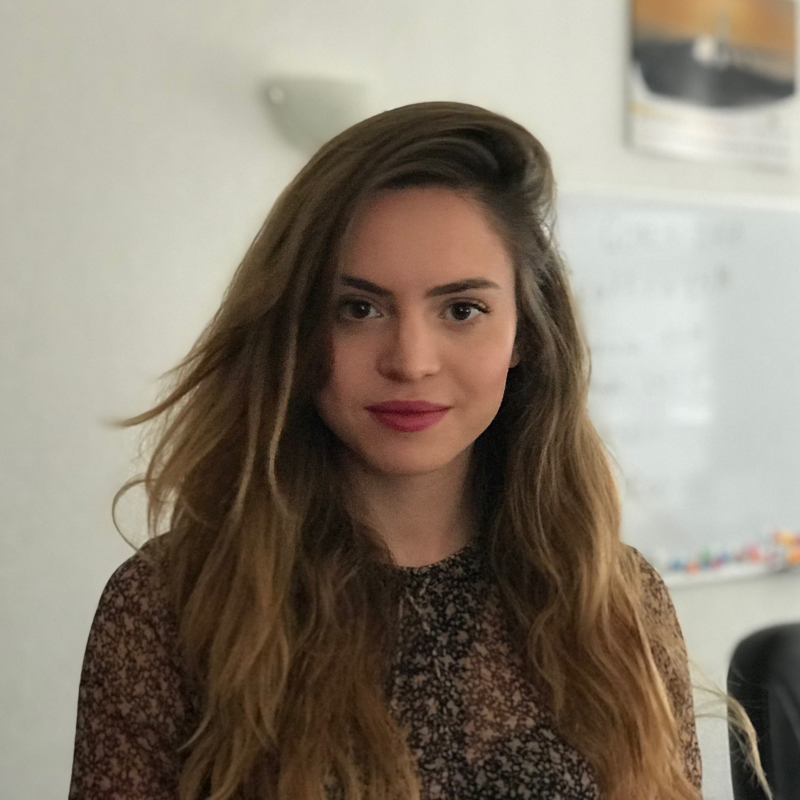 Maryna Sh.
PPC, SEA specialist
Maryna is one of the most experienced in digital sphere, she works for marketing since early 2011. She is always looking for smth new, ability to increase professional level is a great motivation for Maryna. She enjoys working with great people, doing well clear tasks and likes challenges. Maryna is responsive, adaptive, energetic, independent and pretty. She likes reading (the Book of Fate, by Voltaire. And The Man Who Laughs. V. Hugo), playing tennis and Texas Holdem. During weekend-ends Maryna enjoys listening cheerful music, eating Jamon with Parmesan sitting in the park during sunny days.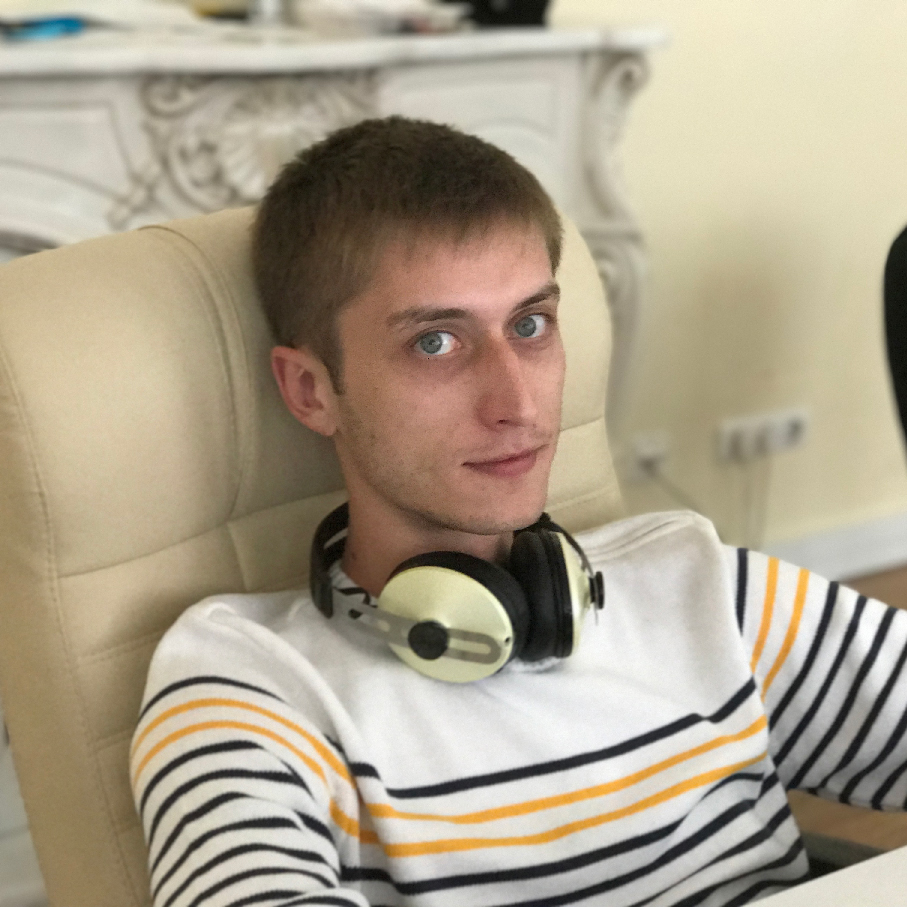 Nikolai A.
Frontend UI Developer
Passionate, demanding, dedicated, loyal and secretive – it is all about him. He is fund of challenging tasks and always ready to work hard on solving just unbelievable problems. As he works as Front-end developer, his hobby is to driving designers mad and makes them do their job better. His favorite singer is Marilyn Manson. Nikolai likes to write code with tied up eyes, because his Team-lead never says anything about the quality or ability to run the code afterwards, huh?)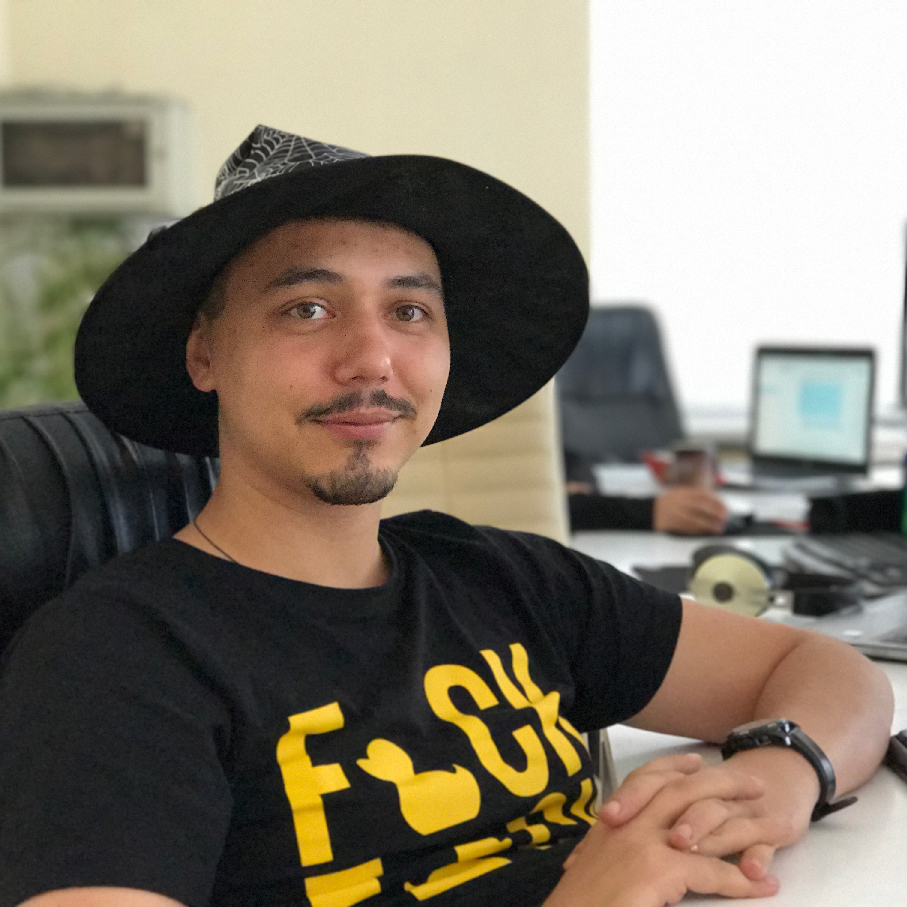 Oleksandr I.
Frontend UI developer
Oleksandr has started his IT career in late 2015, despite this, he shows great
results in Front end field. He enjoys making everything perfect, that is the reason of his success. Sasha is always
ready for challenging and interesting tasks, his ideal job is anything that could teach him something new. He is
usually right in time and meets all deadlines He is creative, patient, positive, professional and… caffeinated. Good
chocolate, coffee and favorite music (ex. Lordi) make his day better. Sasha likes work hard and good rest while
playing games with friends or go to bar. His hobby is drawing and he still works on master this skill.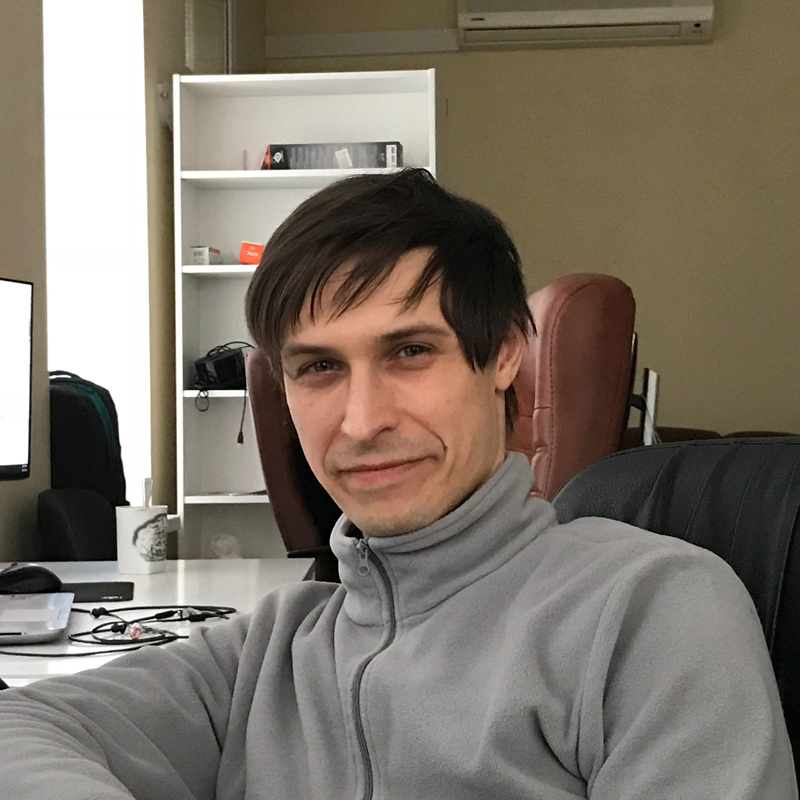 Dmitriy L.
Java Developer
Dmitriy works for IT during 4 years. He truly believes that every working day becomes a brick in his strength and experience, that is why he is always ready to work overtime. His ideal work is the combination of comfortable conditions, good team, interesting project, loyal manager, good compensation package and the recognition of the result. Dmitriy says that he is beautiful, smart, talented, responsible, and of course modest developer. When he has free time, he enjoys playing guitar, reading books (Harry Potter – favorite one), listening to Queen and Metallica and traveling with family and friends. His has great willing to write code with tied up eyes.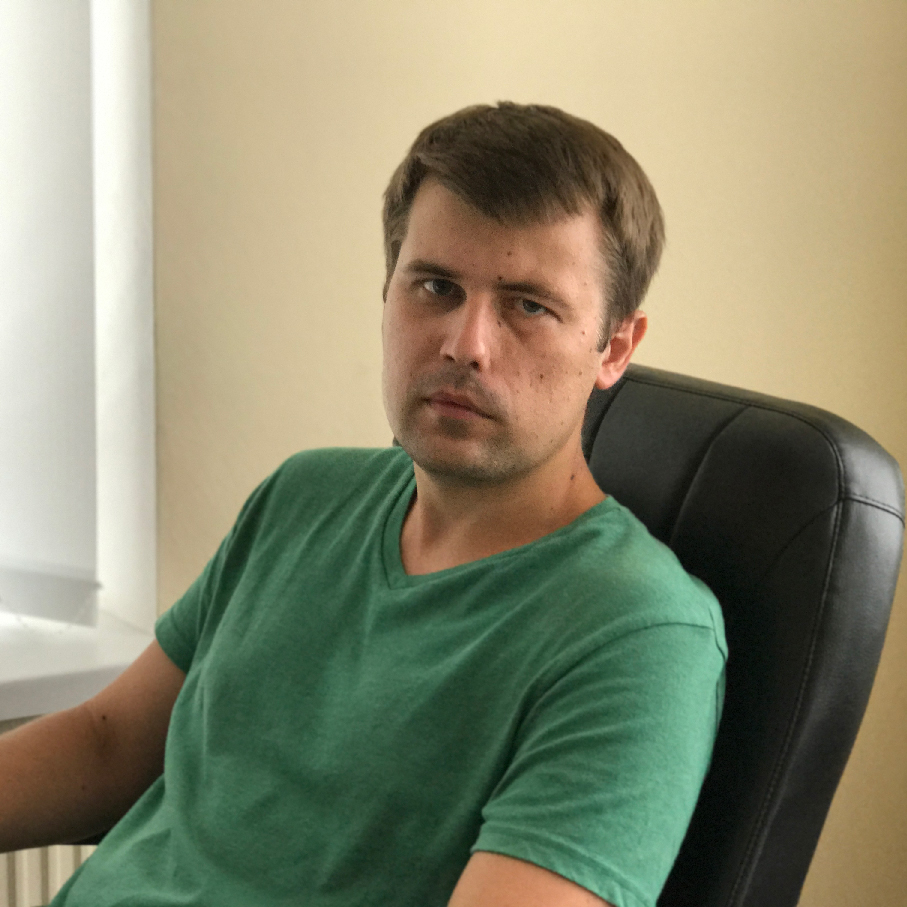 Anton G.
Java Developer
Anton is an experienced Java developer, working for IT more then 4 years. His best
job composed of three parts: useful tasks, modern technology and friendly team. He is usually suspiciously quiet and
calm, so after working day Anton likes to be in silence, eat something tasty, sitting or walking in quiet place. He
enjoys reading science fiction books, his favorites are "Dune" by Frank Herbert and "Game of Thrones" by G. Martin.
Anton is always early, he is the first one in office, so he dreams about waking up without an alarm clock. He is
fund of psychology and learn how to read people by gestures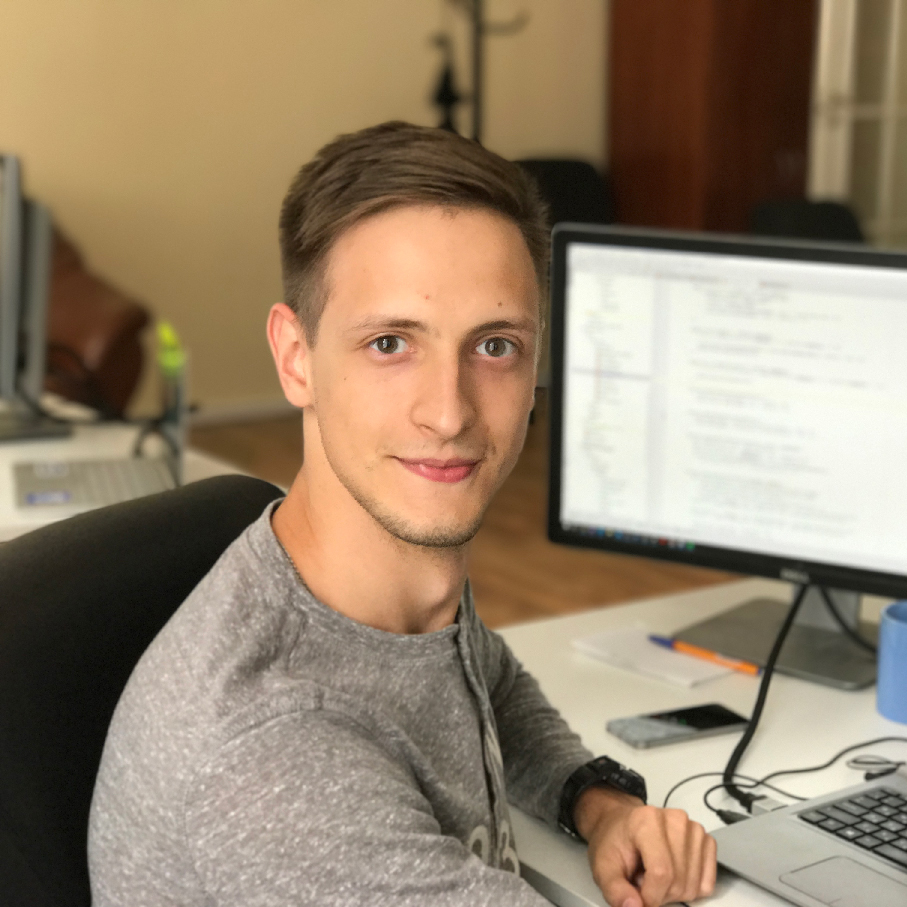 Illia K.
Frontend UI Developer
Illia is one of the youngest in our team, but he has quite deep knowledge in IT sphere, especially in Front end part. He enjoys working with newest technologies, he is always up to date and truly believes, that IT is the future of society. Illia enjoys working on complicated tasks, he is very initiative and always ready to come up with original solution. Best work is that is added value for others, and, of course, well-paid. Illia is responsible, purposeful, kind, creative and persistent. He is very talented person, enjoys signing on the stage songs of his favorite bands (Queen, Scorpions, 30 Seconds to Mars, Okean Elsy). Illia dreams to become the Team lead and be highly professional in Front end.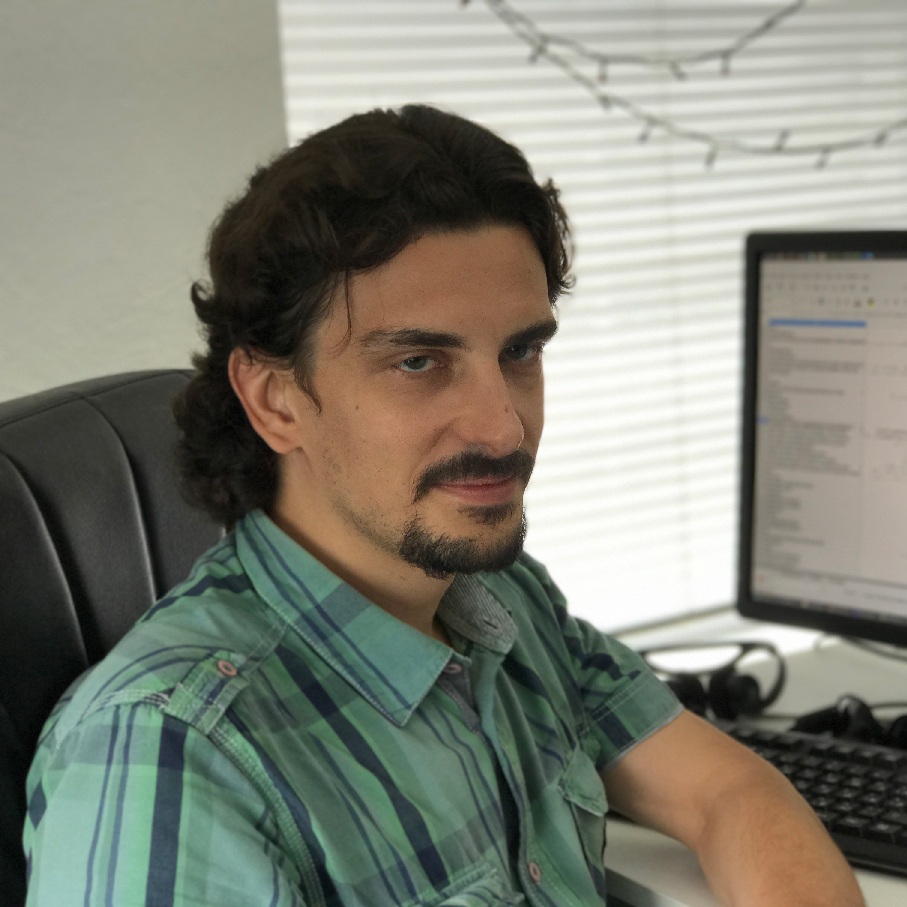 Dmytro I.
SEO Specialist
Dmytro is one of the most experienced among marketing team. He works for digital sphere since late 2008. Tried different positions, including project management and copywriter. Switched to SEO in early 2015. His moto is the possibility to do his best, responsibility for results, but not for the routines. Dmytro is always accurate, learnable, polymathic, meticulous and tedious. Except digital sphere, he is interested in web development and would like to master in JS and PHP. He enjoys making by hisown things for home which are not usually handmade, like furniture of his own design. Dmytro likes reading, his favorite books are: "Black Swan" by Nassim Taleb, "Freakonomics" by Steven D. Levitt, "Germany Is Doing Away With Itself" (by Thilo Sarrazin, "Animal Farm" by George Orwell, "Brave New World" by Aldous Huxley. He enjoys walking in park or forest areas, picnics, watching old good movies and drinking beer.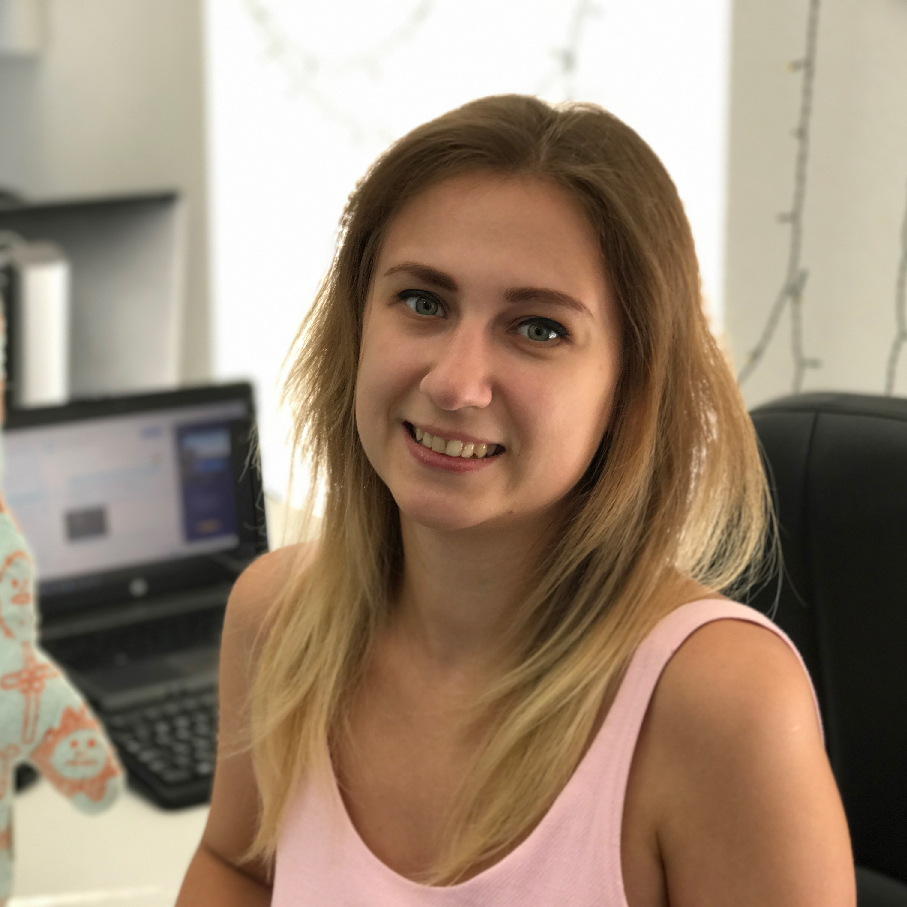 Elena S.
Brand manager
Elena works as Brand manager for more then 2 years. She is always loud and funny, she likes good jokes and being with her colleges during corporate events. She is cat lover and always try to help all homeless animals. Her ideal task is prio1and the best motivation for her is scary boss. Elena likes traveling, she always plan her holidays by herself, she could become very popular travel blogger. She likes trying smth new, so now she wants to study French. Elena likes sweets, candy is that thing that could make her day better. After hard working days, Lena enjoys sex, drugs and rock-n-roll.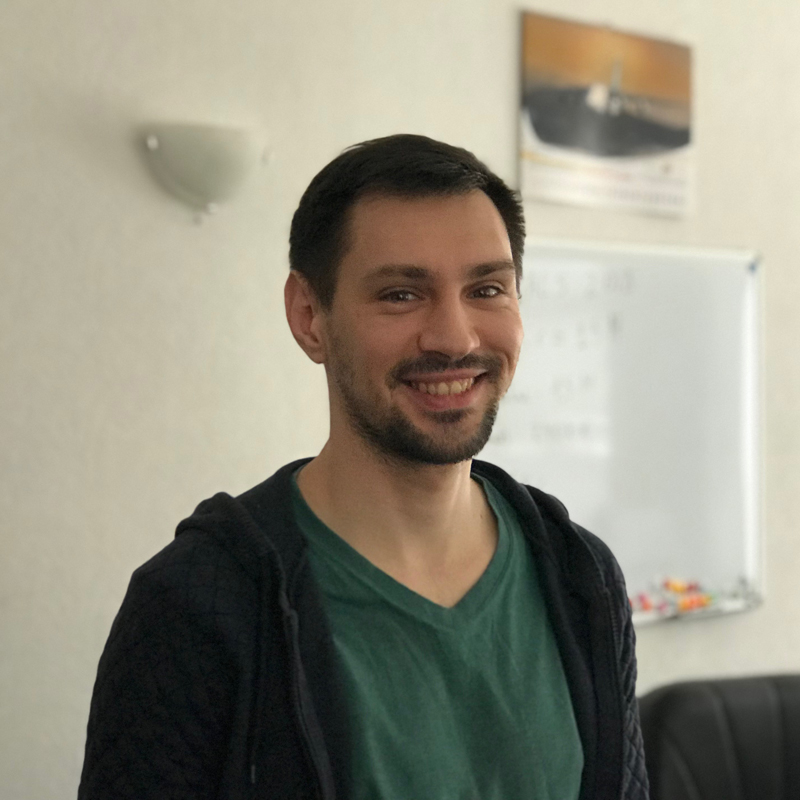 Volodymyr T.
Java Developer
Volodymyr is quite an experienced developer, he works in IT for more than 7 years. He is hard-working and perfectionist, he could spend days and nights coding, because he wants to become an IT guru. Volodymyr is very responsible, fun, sociable and proactive. His dream job is not connected with development thou, he is looking for an opportunity to test services in 5* hotels (maybe he just needs to have some rest). Volodya enjoys playing football, likes cross-fit and reading. His favourite book is The Hitchhiker's Guide to the Galaxy by Douglas Adams.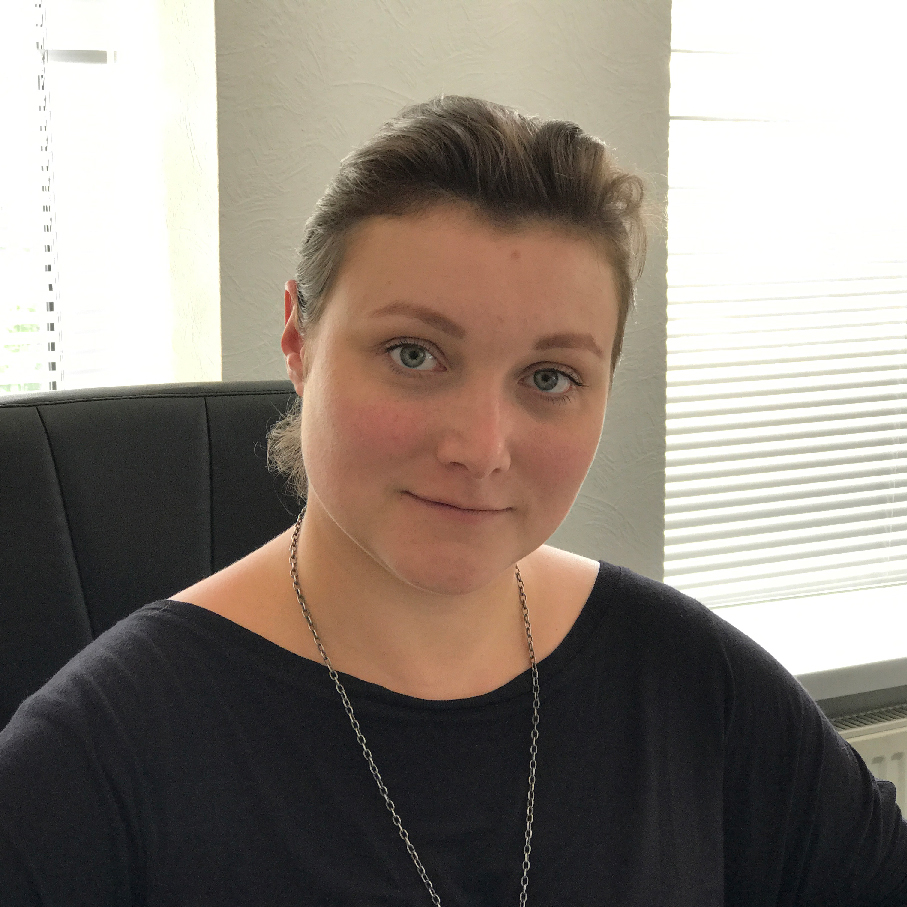 Daria T.
Marketing Team Lead
Daria works for digital sphere for more then 5 years. She has started as the content manager, worked as marketing manager and project manager assistant and now she is digital marketing team lead. Best motivation for her is final result, when all efforts pay back one day. She considers her ideal task – one that gives an outlet to her creativity. She is social, cheerful, honest and organizational maniac. Daria likes having fun with friends during long weekends out of the city, traveling and trying something new. She likes reading, her favorite book is The Teachings of Don Juan by Carlos Castaneda. She is always in self-education process, now Daria wants to pass CS50 course. Her day could be better thanks to mutual understanding in team and nice vibes.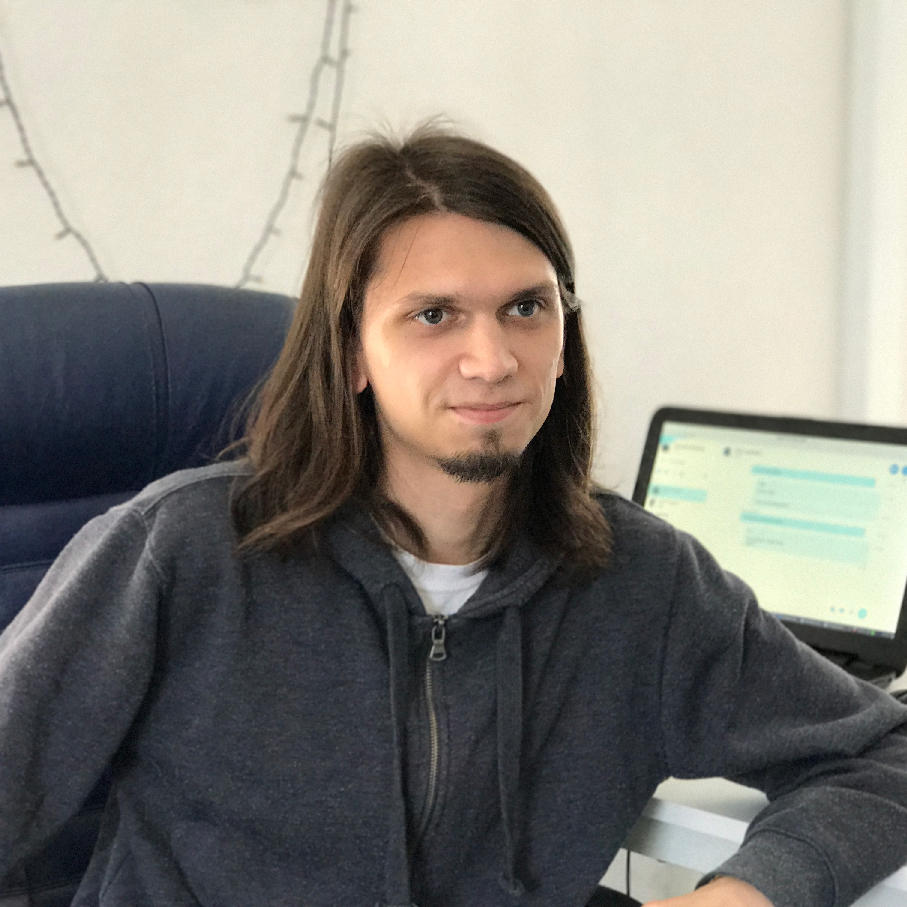 Oleksandr S.
Marketing manager
Oleksand works for digital sphere almost for 2 years. He is critical thinker, very creative, likes to explore and dream. The best motivation for him is understanding that work is not in vain. Ideal job for Alex is when he can do what he really likes and what hi is skilled in, so he can does his job better and develop faster. To relax, he watches movies, plays music, reads forums and books. Alex wants to master in film making.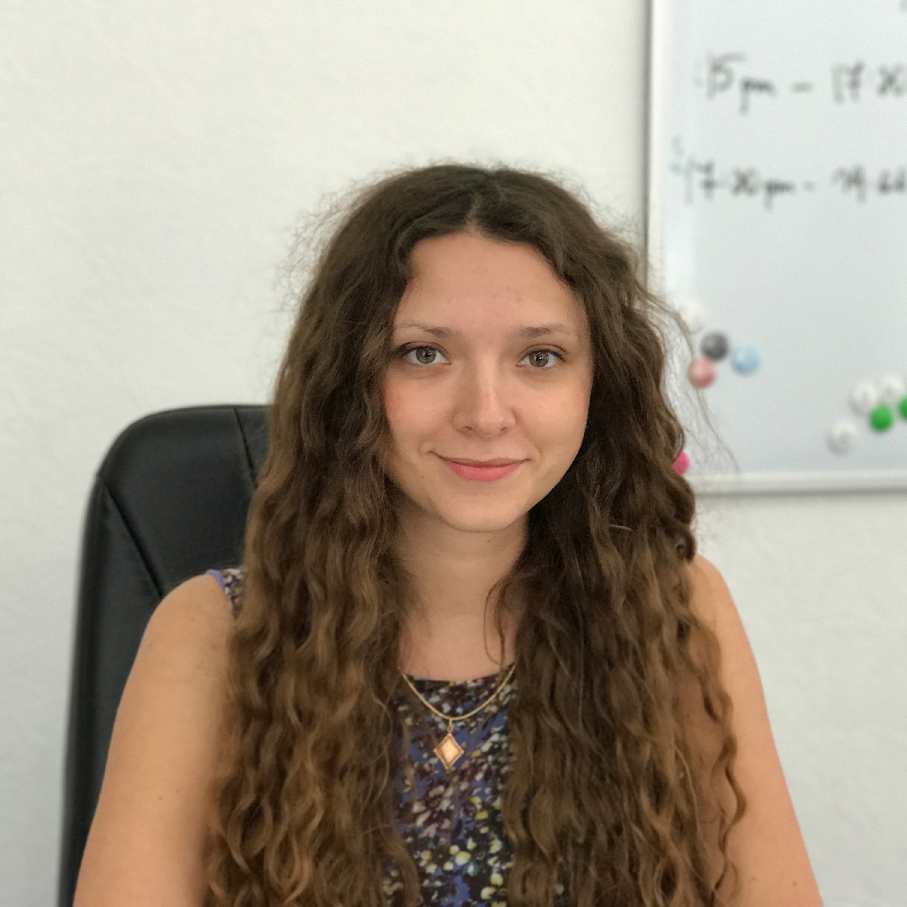 Olena L.
SEO, PPC Specialist
Olena's digital marketing experience is more then 5 years. Despite her deep professional knowledge, she has great desire to learn smth new and to self-improve. Her ideal job is where she can find satisfaction on what she does wherein it can also provide development to her career and even to her personal life. She is optimist, creative, intuitive, curious and tranquil person. Olena likes traveling, she enjoys seeing historical sites and experiencing new cultures. During her trips, she always has a book of her favorite author Erich Maria Remarque and Okean Elzy songs in her playlist. Olena likes doing sports, she wants to master snowboarding. Her day always becomes better after the rain stops, while watching sunset or sunrise.
Andrew R.
Affiliate manager
Andrew works for digital sphere for more then 2 years, despite this, he has huge experience in sales. He always works with passion, best motivation for him is result which make his company richer and bigger. Andrew is hard working , stable, dedicated, honest and funny guy. He likes reading books, his favorite book is To Kill a Mockingbird – Harper Lee. He visits Gym and boxing, enjoy running, extreme cycling and cart driving. He dreams about Space and wants to master in controlling of an airplane and space shuttle to Mars. Andrew is always early, because later can be too late.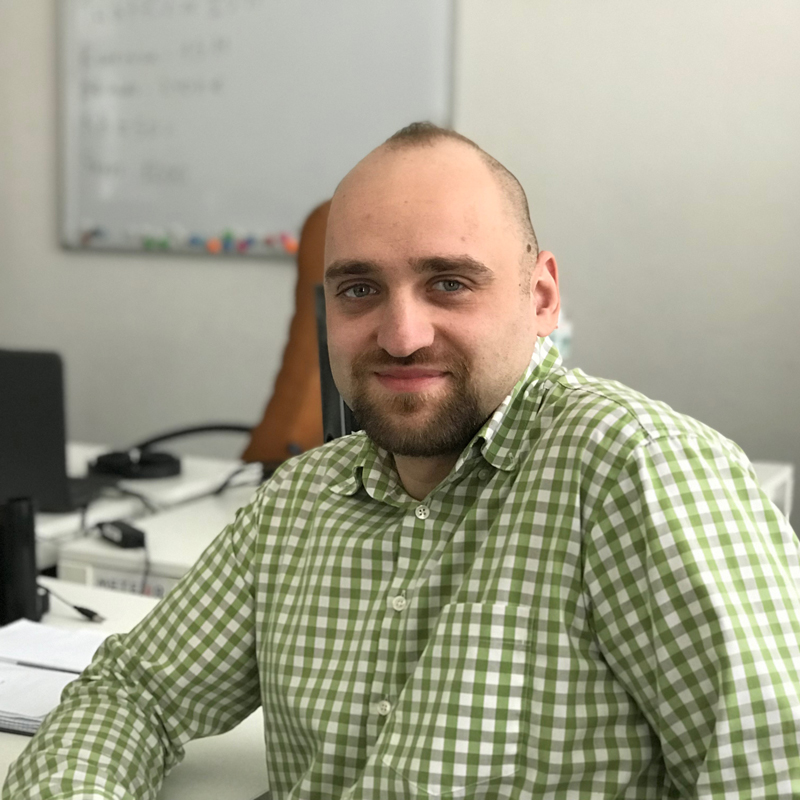 Alex Roze
Content specialist
Alex is one of the most experienced specialist in digital sphere, he began his professional development in early 2011. The best motivation for him is the possibility of self-expression and development. Alex's ideal task is when he has an opportunity to prepare a detailed plan to realize it, so he doesn't need to be in a hurry. He is generous, mastermind, always ready to be helpful, a bit philosophical. He has lot of hobbies: language learning, story writing, soft bodybuilding, bass-guitar playing, football attending. Alex likes to read books ("Total Recall" Arnold Schwarzenegger – the favourite one) and listen to Prodigy. He is almost always punctual, so after the long hard day Alex enjoys 3G: german chocolate, girl's smile and good news.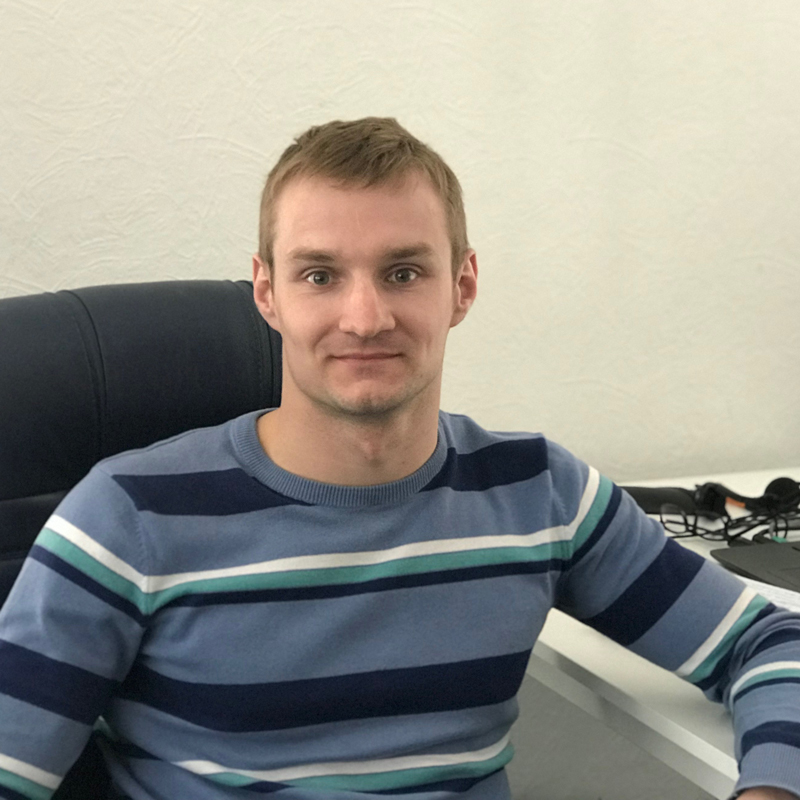 Yevhenii Sh.
PPC, SEA specialist
Yevhenii works for digital sphere for more then 3 years and pays great attention to self-improvement. His motto is "To be today better than yesterday", that is why the ideal task for him is that gives the opportunity to develop additional skills for performance and creativity. Jack is disciplined, self-motivated, responsive, trustful and decent. He is fun of sports and games: football (semi-pro player), basketball, table tennis, carting, wake-boarding, board games and card games. Despite sport, he enjoys reading books, especially "7 habits of highly effective people" of Stephen Covey and "The Power of Positive Thinking" Norman Vincent Peale. Yevhenii wants to master in the field of empathy, communication skills and public performance.